15-minute IDEA SESSION
Verity Idea Session

:

Q1

Insider Trends
Tee up ideas ahead of earnings season with this 15-minute session with compelling insights focusing on the consumer sector & regional banks.
Dial into this brief call with Verity research experts as they share compelling insights from Q1'23 insider buying and selling activity.
The call was led by Ben Silverman, Head of Verity Research, whose research and insights have been trusted by major institutional investors for 20 years.
He is regularly featured in Wall Street Journal, Financial Times, Bloomberg, and other major publications.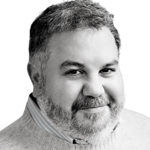 Ben Silverman, Head of Verity Research, has developed research and insights trusted by major institutional investors for 20 years. He is regularly featured in Wall Street Journal, Financial Times, Bloomberg, and other major publications