Webinar
A Critical AI Moment for Investors:


How to Take Full Advantage of the Possibilities
On Demand
Institutional investors have arrived at a critical decision point regarding the use of generative AI within their funds. In light of the overwhelming popularity of OpenAI's ChatGPT and the immense potential of generative AI, technology leaders are having to reassess their LLM strategies. In many cases, they are completely shifting their models to fully embrace the power of generative AI. However, the question remains: How can investors effectively implement this groundbreaking technology in a rapidly evolving landscape?
Join Katya Taycher, Senior VP of Product & Operations at Verity, and Tom Gray, Principal of Financial Services Data Collaboration at Snowflake. Drawing on their experience working closely with the world's leading asset managers, Taycher and Gray will discuss how funds are navigating the disruption and capitalizing on Generative AI.
Topics of Discussion:
The Efficiency Revolution

: AI-enabled tools offer once-unheard-of efficiencies for day-to-day workflows. How do funds take advantage of them?

The Responsibility Shift

: Conventional machine learning models required internal oversight. Now, external parties are responsible.

W

hy?

Major Risks to Consider

: The power of generative AI does not come without possible pitfalls. The importance of understanding risks (governance, security, hallucinations/incorrect results) and business value (finding applications that actually improve business outcomes).

Critical Next Steps

: How to accelerate productivity and output with your firm's proprietary data; questions funds should be asking their vendors about AI.



Don't miss this opportunity to explore the untapped potential of AI and propel your fund's success.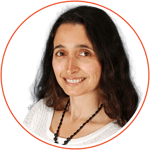 Katya Taycher
SVP, Product and Operations at Verity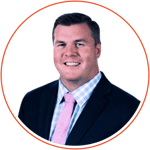 Thomas Gray
Principal of Financial Services Data Collaboration at Snowflake